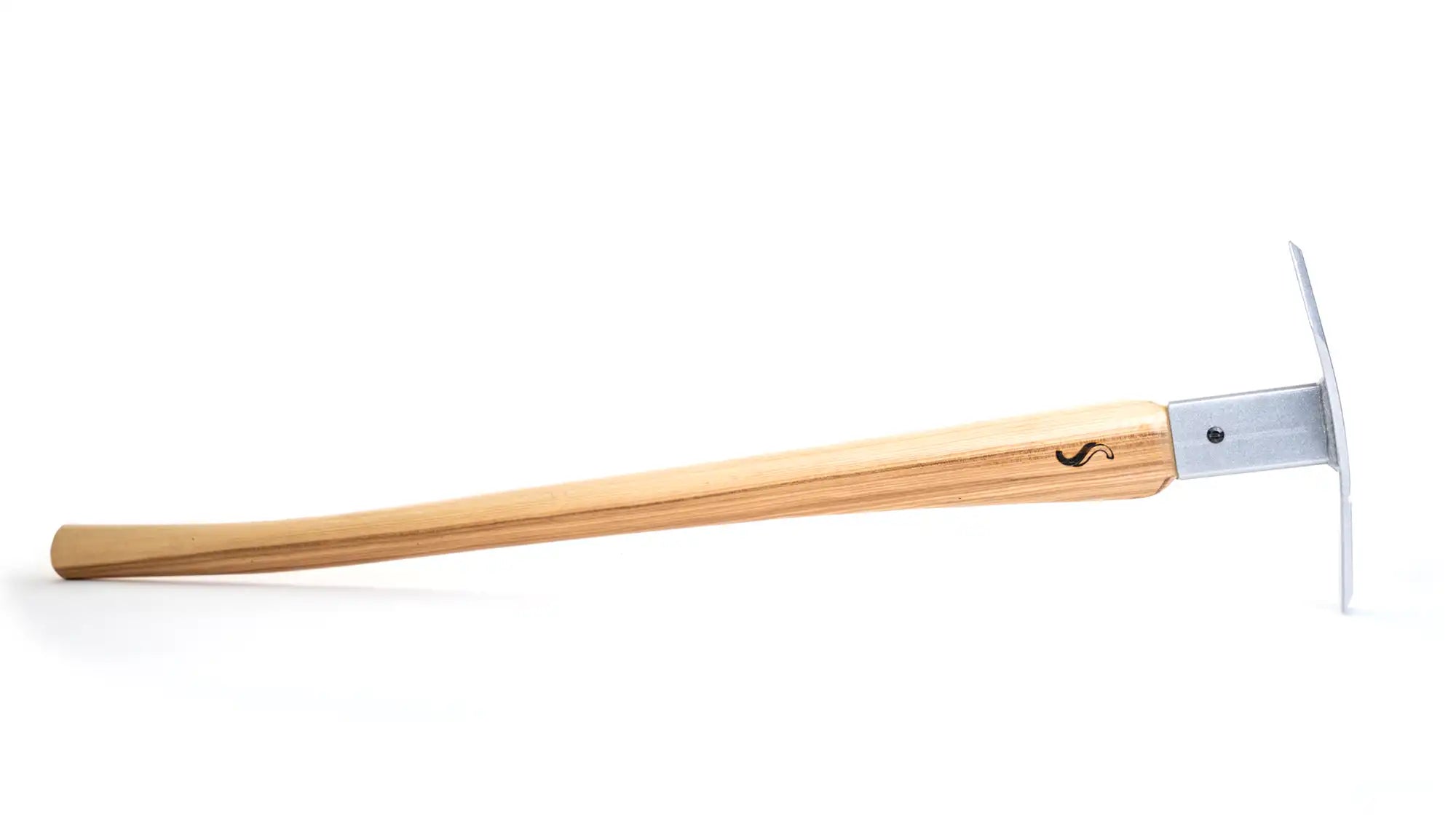 Orca - Full Size
Have you ever found yourself stuck between a rock and a hard place while you're out working on a trail? Well, we sure have, and that's where the Full Size Orca comes in handy. 
The beautiful thing about this sleek and powerful excavation tool is that it comes equipped with a heavy duty hoe on one side and a narrow pick on the other. This combination makes the Full Size Orca a powerhouse when it comes to digging, cutting, trenching and drainage. And with a full size handle and head, this burly tool does part of the work for you with a big velocity impact.
Engineered with trail construction in mind, the Full size Orca features an ergonomic 39" hickory handle designed to reduce strain and fatigue. The hoe blade is 6" wide with 6" depth to handle meanwhile the pick is 2" wide with a 4" depth to handle. We use T400 steel for the tool's head and have weighed it out to be 6.1 lbs.
Order an Orca today and make short work of your trail building tasks.
A great tool to pair with a Full or Lightweight Raven, covering almost all of your trail building needs in two tools.
---
Material:
Hardened T-400 steel
Handle Type:
39" Hickory Handle
Warranty:
1 year materials & workmanship