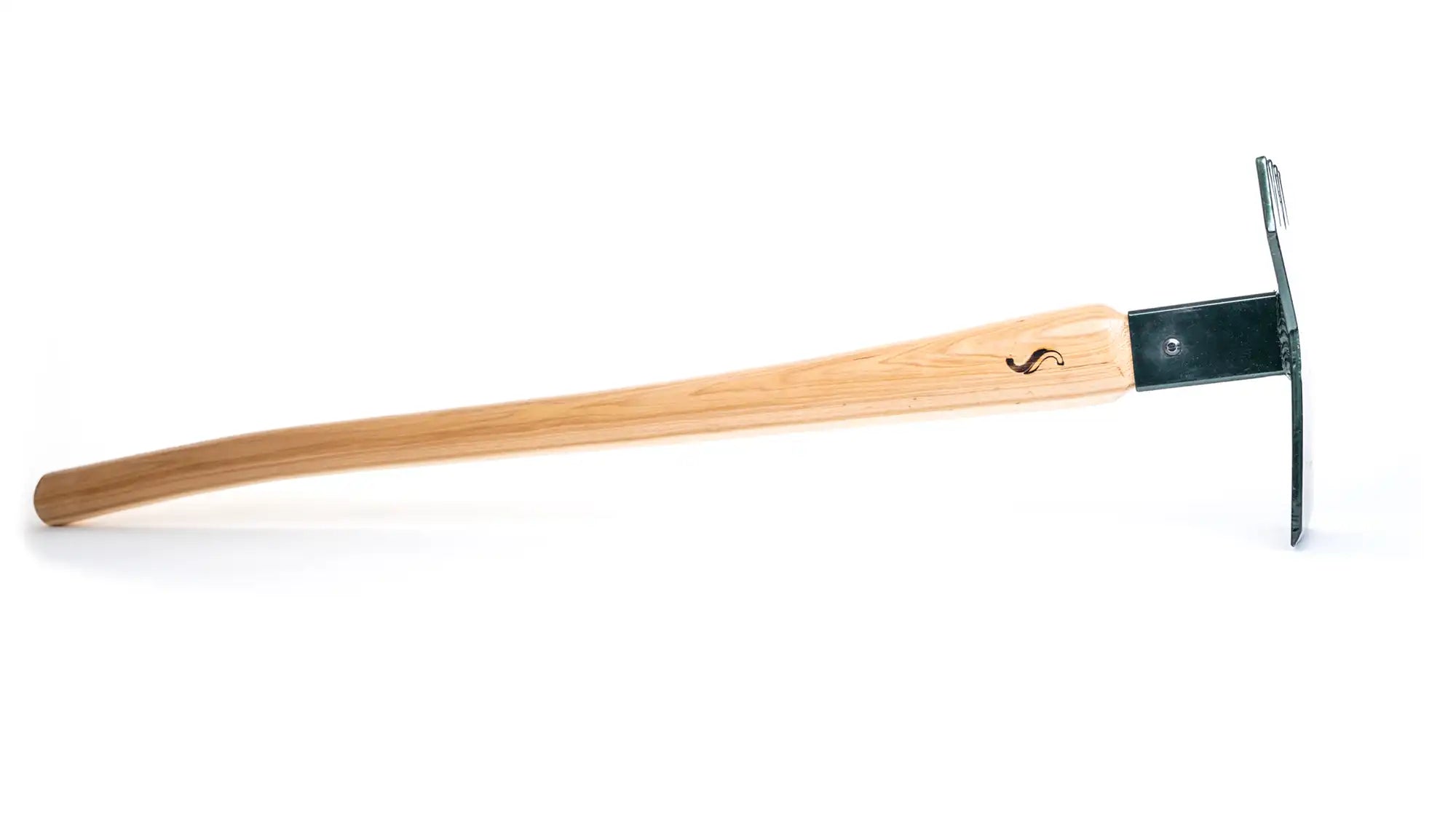 Grizzly - Full Size
Got a big project on your hands that needs some serious earth-moving power? Well, say hello to the Full-Size Grizzly.
This powerhouse tool has claws that could give a grizzly bear a run for its money, perfect for tearing through whatever material is in your way, use this tool's hoe and rake for your next trail building project and you'll quickly discover it is a root-slicing, earth-penetrating, material-shifting machine. This product is a part of our Full Size Collection and offers a big velocity impact in order to easily sink into the ground. We've also paired it with a 39" hickory handle great for people who have a larger grip.
The Full Size Grizzly is a versatile tool with a rake that spans 6" in width and has a 3" depth to handle while the hoe blade measures 5.5" wide with a 4" depth. Just like our other tools we've used T400 steel so the Full Size Grizzly won't sweat the small stuff and can power through some seriously heavy-duty digging. And, despite these robust features, this tool maintains a manageable weight of 6.6 lbs. So, if you've got a hefty job on the horizon, try out our Full-Size Grizzly and make the job look easy!
If you're using the Grizzly and find the hoe is too wide to pick out those smaller peskier features, try using one of our Orcas which features a smaller pick to get into those tighter spaces!
---
Material:
Hardened T-400 steel
Handle Type:
39" Curved Hickory Handle
Warranty:
1 year materials & workmanship
Note: Our tools will do almost anything you want them to, but they aren't designed as pry bars.
Please check outour warranty policy.