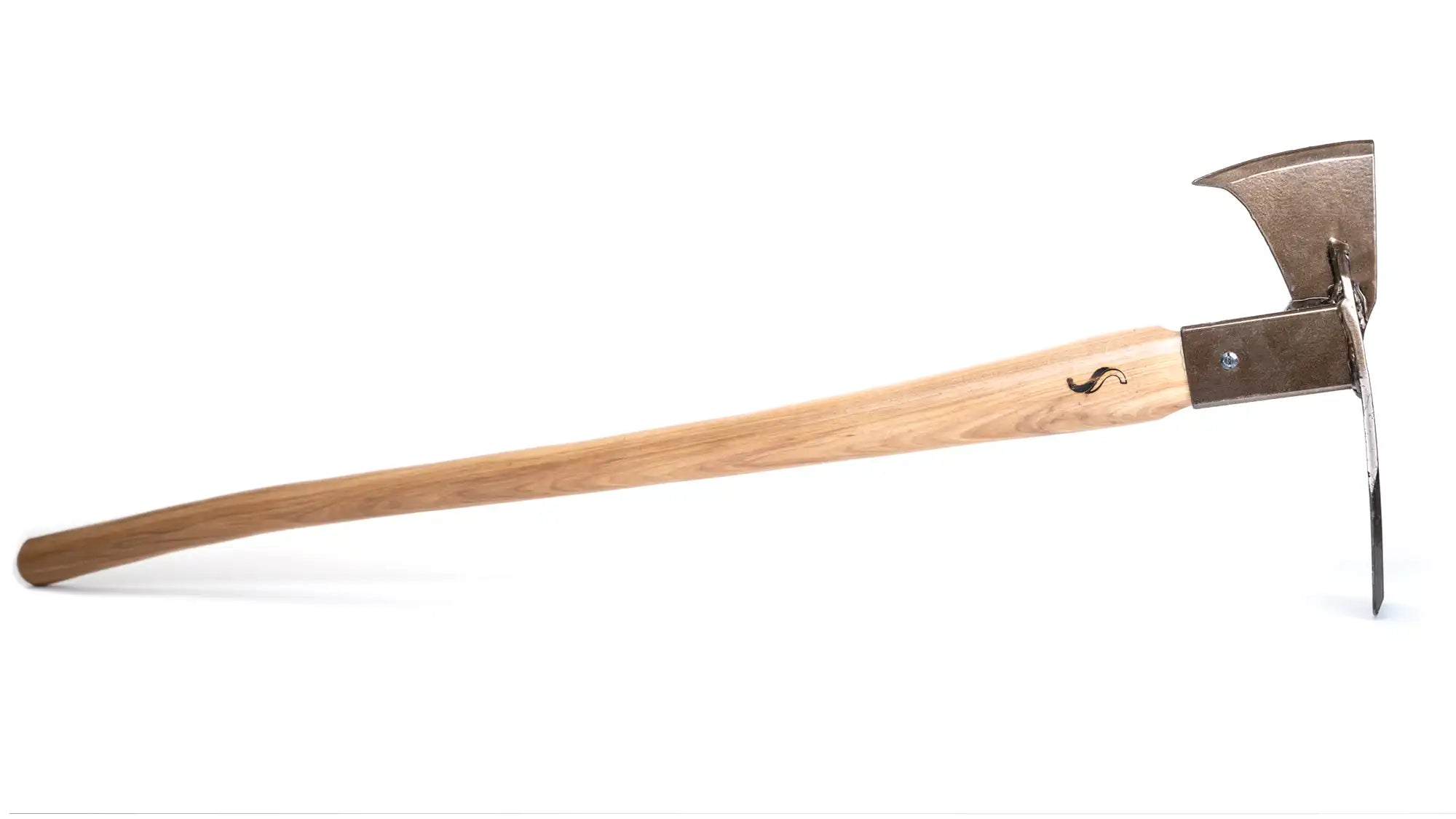 Raven - Lightweight
Trail building can be a bit of a dance, right? Swing, pull, repeat. It's easy to get in a groove but what happens when you start to feel the burn? At Shapeshifter, we've got a smarter way for you to tackle those longer days. 
Say hello to the Lightweight Raven, our trusty Pulaski in the Lightweight Collection. It's got all the same great features as our Full Size Raven, but let's just say we've made it more forgiving. Equipped with a slimmer handle and slightly smaller head to lighten the load, don't think this tool is any less tough than the FS, because her edges are sharp and she can cut deep. Great for corridor work or that first pass, the Lightweight Raven will keep you going longer than you thought you could. Just don't forget to pack a flashlight because, let's face it, after falling in love with this tool, you might end up being the last one on the trail!
Designed with a lightweight 39" hickory handle, this tool is easy to maneuver in rugged terrain. The hoe features a 4" blade with a 5" depth to handle meanwhile the axe sports a 4" blade with a 4" depth to handle, ready to handle obstacles in your path. Using T400 steel, this tool's head can withstand the demands of trail building. Plus, it's only 5.1 lbs so it won't slow you down as you create perfect trails.
If you need a little more tool as you bench, reach for our Full Size Grizzly, the 5.5" hoe blade is sure to remove whatever is in your way.
---
Material:
Hardened T400 Steel
Handle Type:
Lightweight 39" Hickory Handle
Warranty:
1 year materials & workmanship