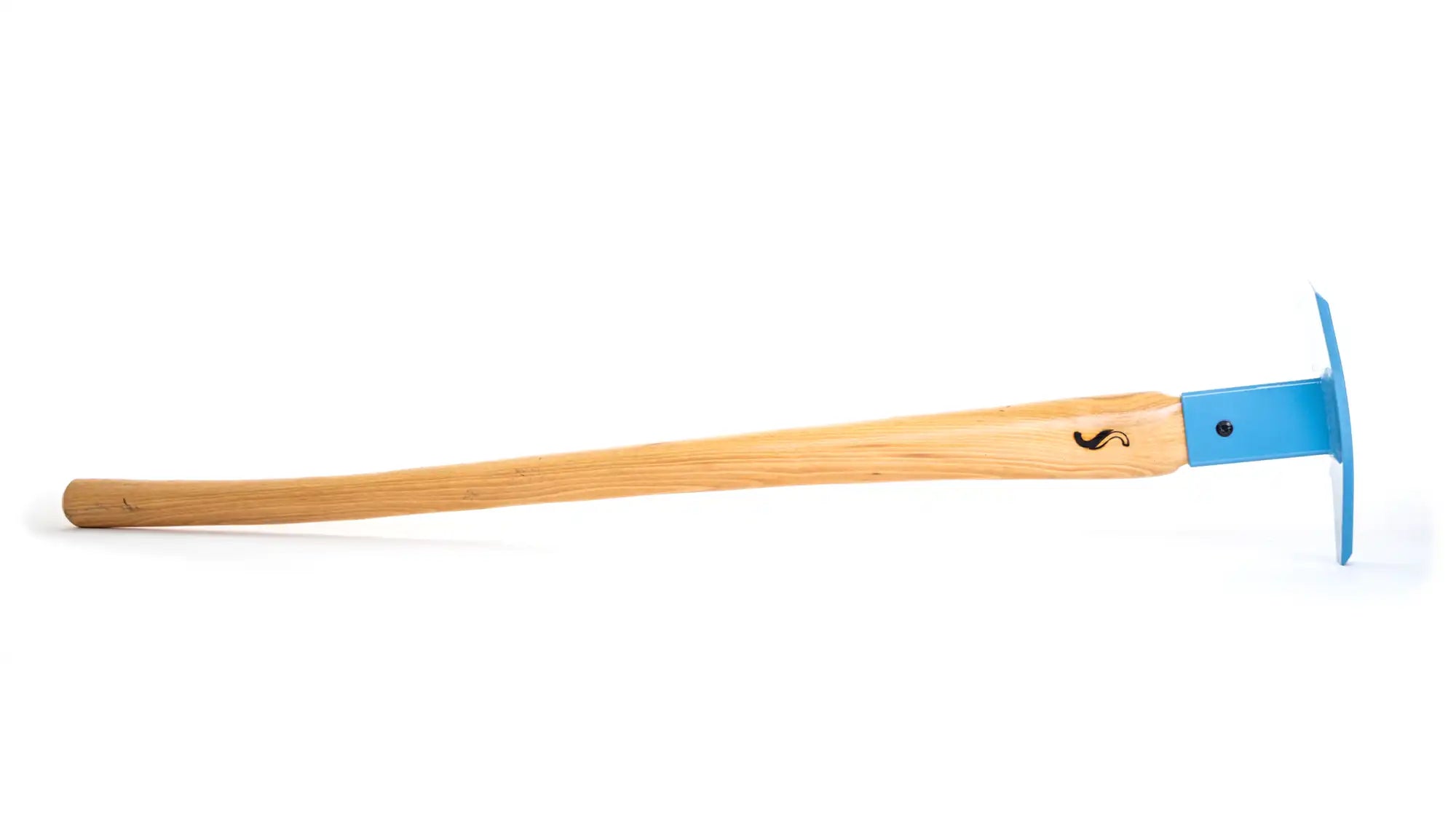 TimberWolf - Lightweight
Picture this: you've got to bike your way to your build spot, and you're wondering how you're going to haul all your tools. Well, guess what? You don't need a bunch of tools; you just need one – the Lightweight Timberwolf.
Just like the other tools in our Lightweight Collection, we've slimmed down the handle and compacted the head. But don't worry – no features were sacrificed in the shrinking of this tool. Got some dirt to move? It's got a hoe for that. Trail needs clearing? There's a rake at your service. Got a stubborn spot? The pick's got your back.
You can choose between two handle options for the LW Timberwolf: the 39" curved hickory handle for striking tasks or the 48" round ash handle for projects that require more pulling actions such as raking. The round handle also makes it very easy to rotate between the LW Timberwolf's uses./p>
This tool is equipped with a 6" wide hoe blade that has a 3" depth. A 3.25" fire rake and a 2.25" wide pick that is 3" deep. Lastly, the tool has a 7.5" flat finishing for final touches.
\Our LW Timberwolf uses durable T400 steel and varies between 4.5 - 5 lbs depending on your handle choice. For exact specifications, check out our product details below.
So next time you're embarking on the journey to your build spot, no matter how close or far, remember, you only need one tool – the Lightweight Timberwolf.
The Lightweight Timberwolf pairs best with our Raven if you have some larger trail obstructions such as logs that require tear down and removal.
---
Product Type:
Hoe / Pick / Rake
Material:
Hardened T-400 steel
Handle Type:
Lightweight 39" curved hickory handle, Lightweight 48" round ash handle
Warranty:
1 year materials & workmanship