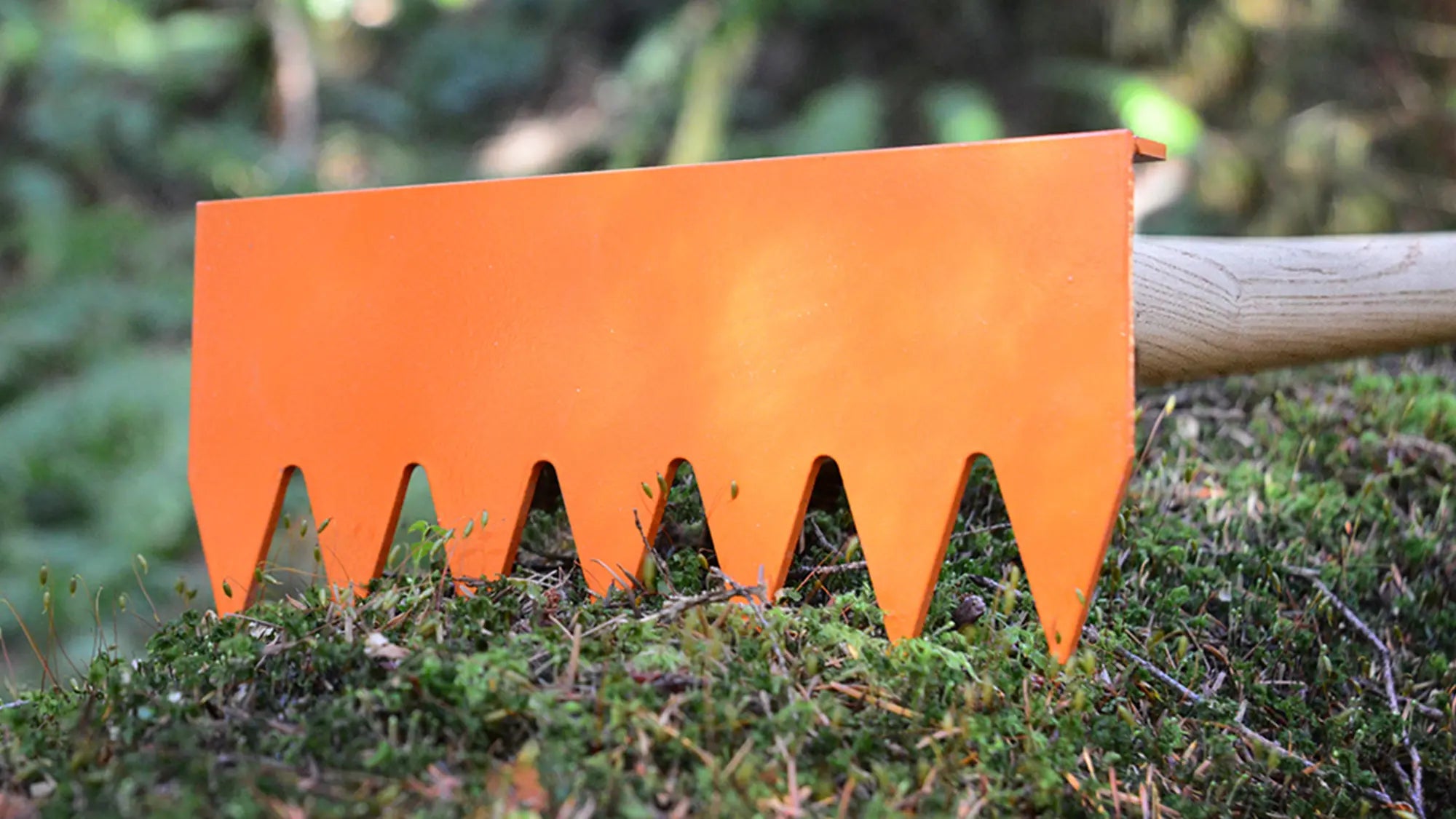 Cougar - Lightweight
Long day of trail shaping and raking ahead? Well here's our secret weapon and your new best friend: the Lightweight Cougar!
Just like its big brother, the Full-Size Cougar, this rake is perfect for tidying up debris, shifting dirt, and giving your trails a professional finish. But, what sets this tool apart is its sleeker design. We've slimmed down the handle and made the head a bit smaller to keep things lighter for you.
The Lightweight Cougar is equipped with a 48" ash handle making it easy to wield. Its head measures 9"x4" and is constructed from durable T400 steel ensuring it lasts a long time without being too heavy for extended use. In fact, the Lightweight Cougar weighs in at 4.4 lbs, so, if you're in it for the long haul or just prefer a tool that won't wear you out, the Lightweight Cougar is meant for you.
The Lightweight Cougar is a great tool to pick up after you've torn apart the earth with our Lightweight Grizzly and are in need of a tool that will efficiently clean up your work area.
---
Material:
T400 Harden Steel
Handle Type:
48" Ash Handle
Warranty:
1 year materials & workmanship
Note: Our tools will do almost anything you want them to, but they aren't designed as pry bars.
Please check outour warranty policy.