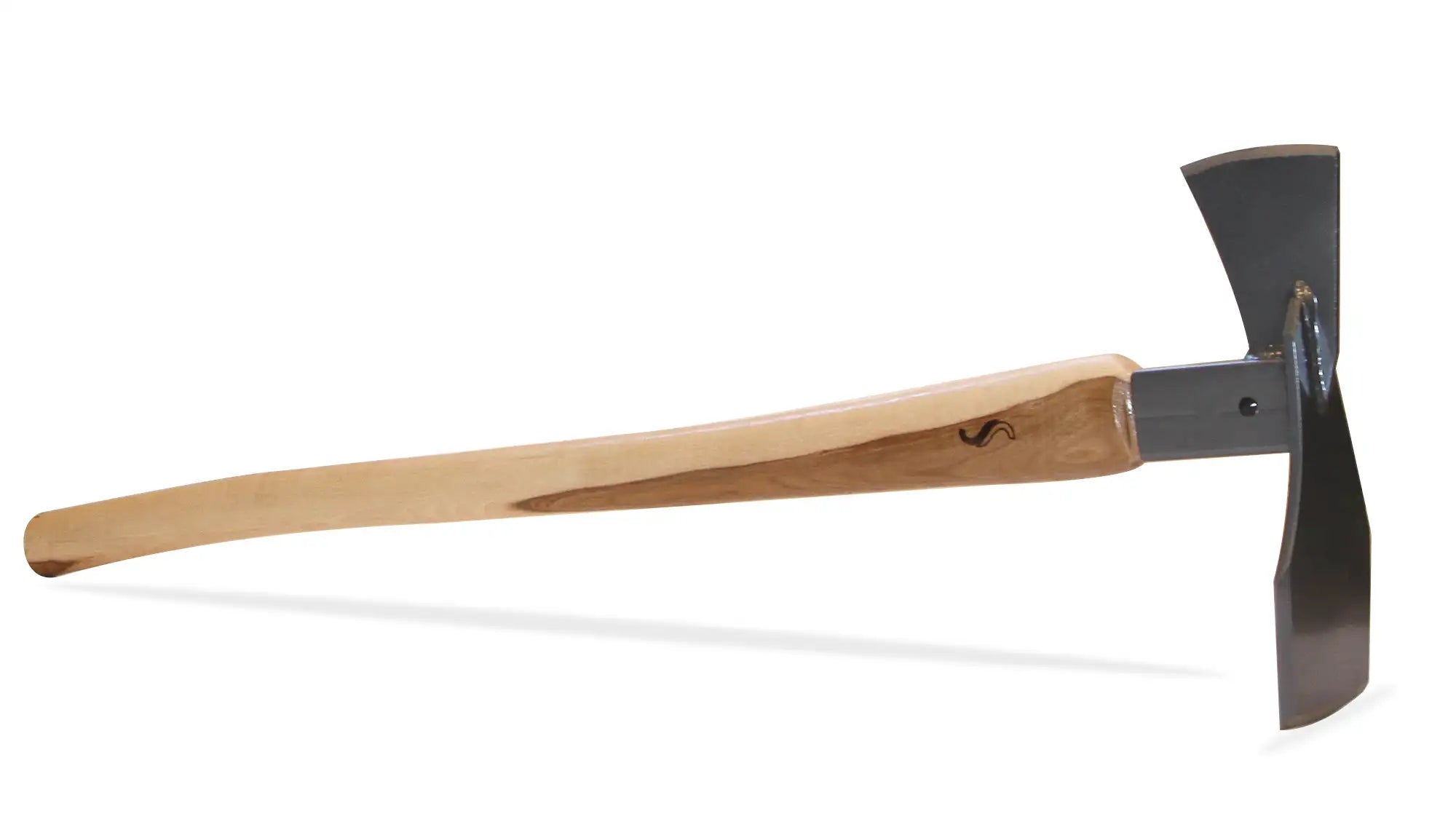 Raven - Full Size
Do pesky logs and roots haunt your dreams too? In that case it's time to take matters into your own hands and not settle for any old tool to get the job done. Introducing the Full Size Raven, your new best friend for benching, cutting, and removing anything that stands in your way.
The Raven Full Size is our take on the classic Pulaski. Featured includes a razor-sharp hoe, perfect for creating flawless benches. An axe that means serious business. And to top it all off, we've added a hook to help you pull away logs effortlessly. Say farewell to the trail obstructions that have been testing your patience for days because the Raven isn't just a tool; it's your wingman for getting things done efficiently.
A formidable tool, the Full Size Raven is equipped with a sturdy 39" hickory handle designed for durability and control. The hoe blade is 5" wide with a 5" depth to handle meanwhile the axe features a 4" blade and 4.5" depth to handle. Crafted with T400 steel and weighing 6.7 lbs the Full Size Raven is a resilient Pulaski like no other.
So you've chopped up the log that's been in your way for days, now what? We recommend reaching for a Full or Lightweight Timberwolf, this multi tool can clear up any debris your chopping has left you with.
---
Material:
Hardened T400 Steel
Handle Type:
39" Hickory Handle
Warranty:
1 year materials & workmanship