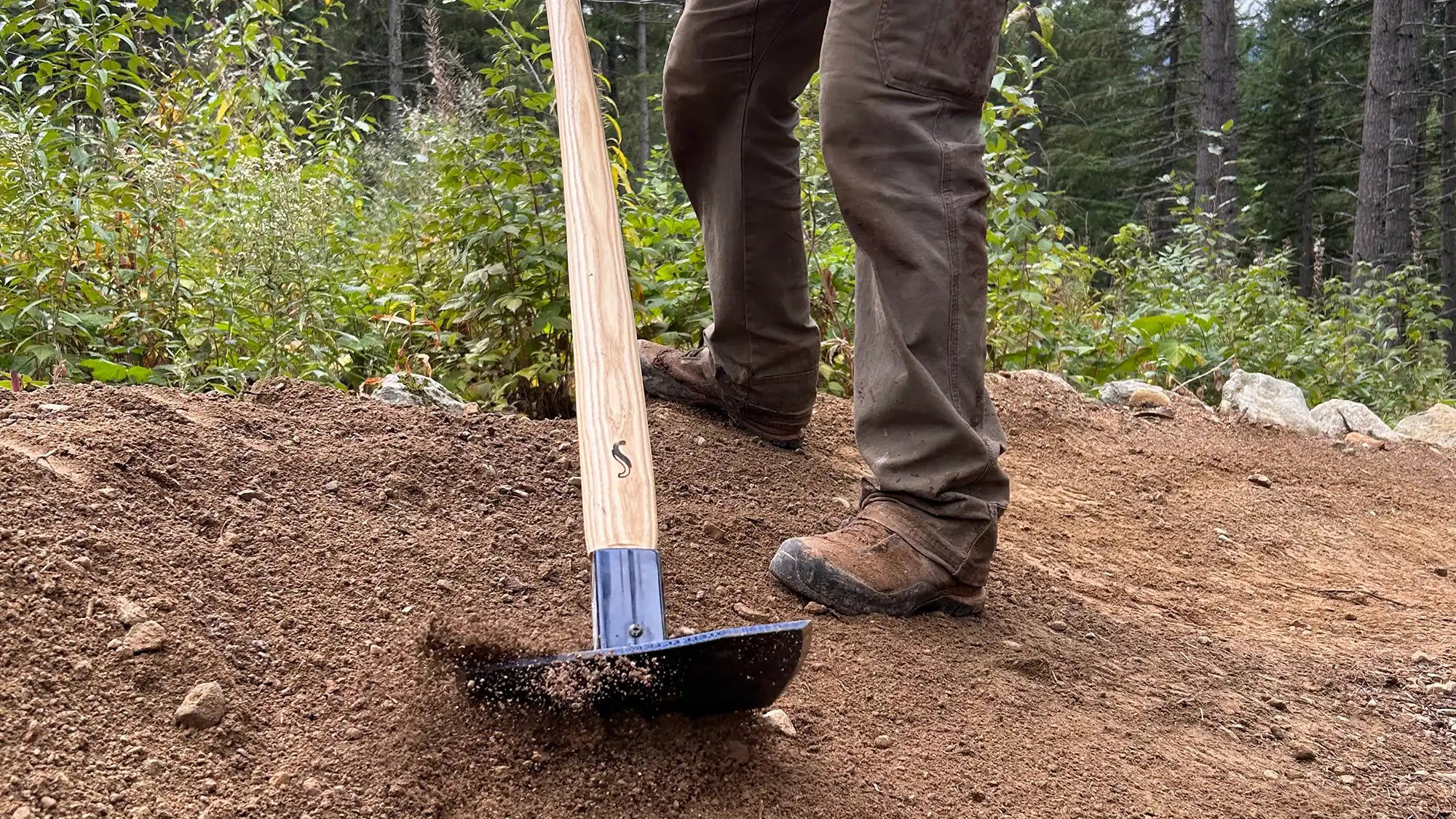 TimberWolf - Full Size
You know those days where you're out on the trail and you're tackling a little bit of everything? Well we have just the tool to call upon – the Full Size Timberwolf, the jack of all trades, the swiss army knife of trail tools.
This trusty tool packs a punch with its versatility. It features a hoe, rake, pick and finishing edge so when you need one tool to rule them all, the Full Size Timberwolf steps up to the plate.
Originally equipped with a 39" ash handle, we at Shapeshifter thought you deserve more, that is why the FS Timberwolf is our most customizable tool yet. The FS Timberwolf can be equipped with a curved 39" ash handle, curved 48" ash handle, or round 48" ash handle. We recommend the curved handle for striking and the round handle for pulling actions. It's also good to account for your height when you're making a decision on length.
Functionality is at its best with a 5" wide hoe blade that has a 4" depth. Our pick is 1.5" wide with a 4" depth and lastly the fire rake is 4" wide in order to clear debris with ease. We've used durable T400 steel to guarantee a long-lasting performance.
The FS Timberwolf varies between 5.9 - 6.2 lbs depending on your handle choice. For exact specs, check out our product details below.
So, whether you're carving new paths, clearing the way, or just getting down and dirty on the trail, this tool's got your back. It's the ultimate all-in-one solution for those days when you need a trail-side assistant that can do it all!
---
Product Type:
Hoe / Pick / Rake
Material:
Hardened T-400 steel
Handle Type:
39" Hickory Handle / 48" Ash Handle
Warranty:
1 year materials & workmanship