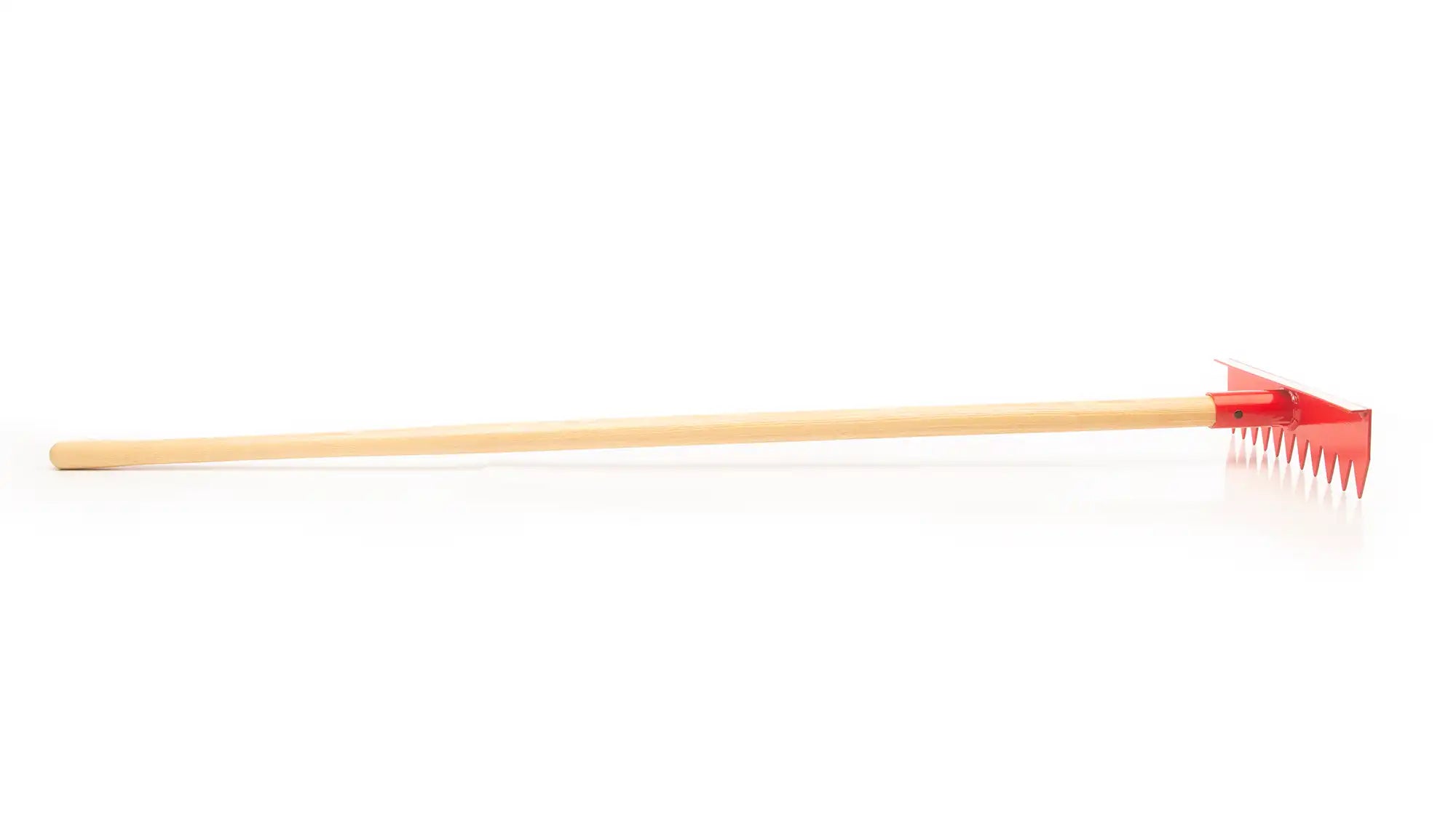 Cougar - Full Size
Say hello to the Full-Size Cougar – the last rake you'll ever need!
This heavy-duty fire rake is our go-to tool for clearing debris, shifting dirt, and giving your work area that perfect finishing touch with its flat head and finishing blade.
We've put a lot of thought into its design. With a loose tooth pattern and tough T400 steel, it effortlessly grabs whatever you're dealing with, without getting hung up on roots and rocks that would trip up a regular rake. Pro tip: use the sides of the Cougar to hack out roots that may be in your way while clearing trails.
With its 60" round ash handle and head measuring 14"x4", this tool is perfect for those who appreciate a little extra reach. We've weighed the Full Size Cougar out to be 5.5 lbs by using T400 steel giving it a long lasting lifespan while not being too heavy for all day use. It's all about making your outdoor tasks easier and more efficient. So why settle for less when you can upgrade your trail work game with the Full-Size Cougar?
Pairs Well With:
The Full Size Cougar is a great tool to pick up after you've torn apart the earth with our Full Size Grizzly and are in need of a tool that will efficiently clean up your work area.
---
Material:
Hardened T400 Steel
Handle Type:
60" Ash Handle
Warranty:
1 year materials & workmanship
Note: Our tools will do almost anything you want them to, but they aren't designed as pry bars.
Please check outour warranty policy.