Grizzly - Full Size Round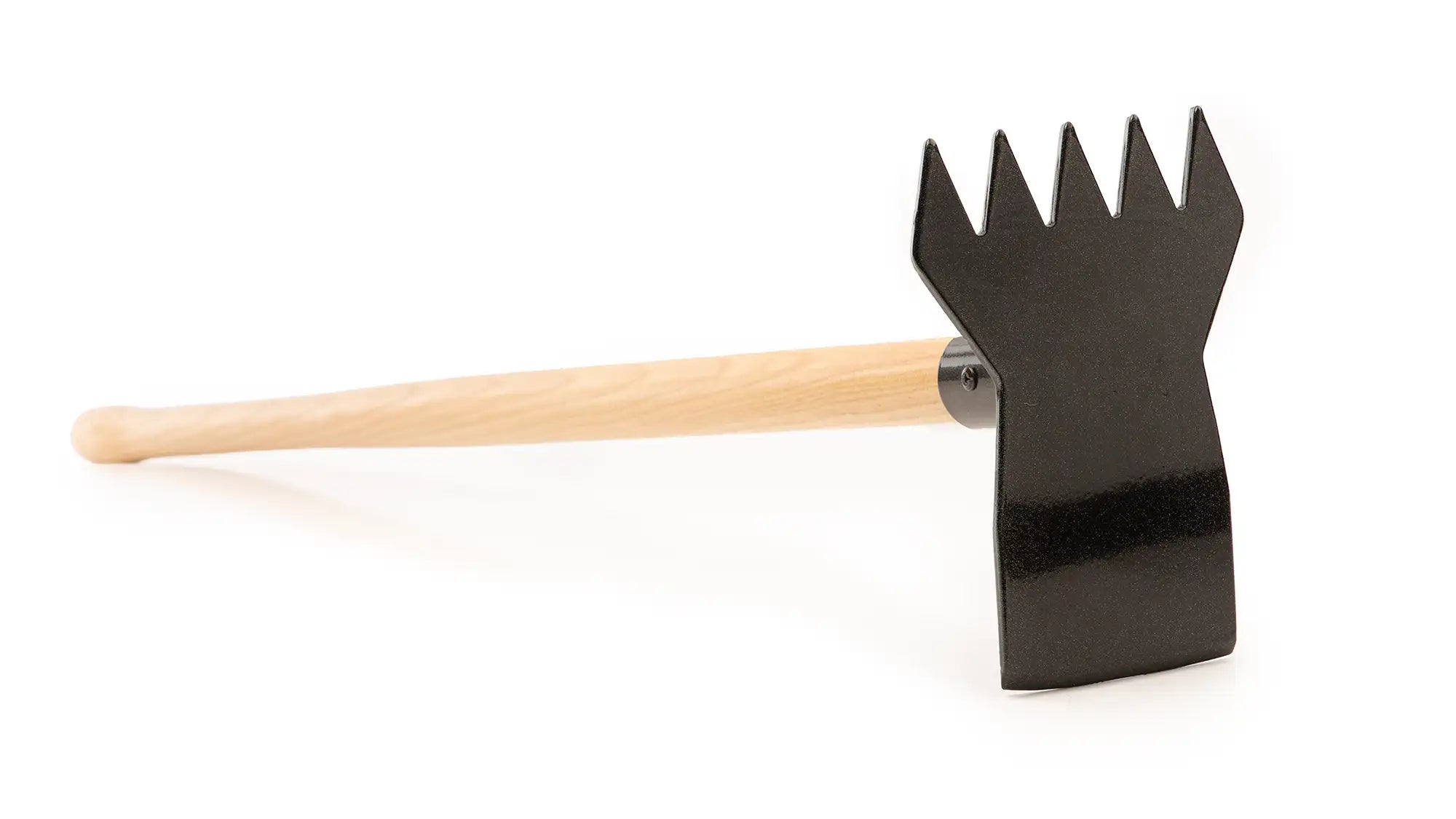 Grizzly - Full Size Round
Sometimes, we can't help but wonder if our Grizzly Round is more than just a trail-building tool – it's a work of art. With mesmerizing iridescent paint, nobody is going to blame you for pausing work to simply admire its beauty. Add an extended 48" handle and a deeper blade on top of this and the Grizzly Round blurs the line between functionality and aesthetics.
Great for benching, and clearing, we've included a round handle on this product to allow users to easily switch between the tool's functions. We have also extended the hoe blade on this tool allowing you to sink deeper into the earth.
Much like its Grizzly siblings, with the Full Size Grizzly Round, trail building becomes a breeze. This tool boasts a sturdy 48" round ash handle, chosen to help you excel in pulling actions such as raking and the shape helps with easy rotations for this multi use tool. The head features a 6" wide rake with a 3" cutting depth as well as a hoe blade measuring 4.5" wide and 4.25" deep, providing extra reach for digging. Our T400 steel ensures durability and makes this tool weigh in at a modest 5.4 lbs.
Finished with benching and now it's time to clean up your work area? Reach for a Full or Lightweight Cougar and add the perfect finishing touches to your trail.
---
Material:
T400 hardened steel
Handle Type:
48" round ash handle
Warranty:
1 year materials & workmanship
Note: Our tools will do almost anything you want them to, but they aren't designed as pry bars.
Please check outour warranty policy.