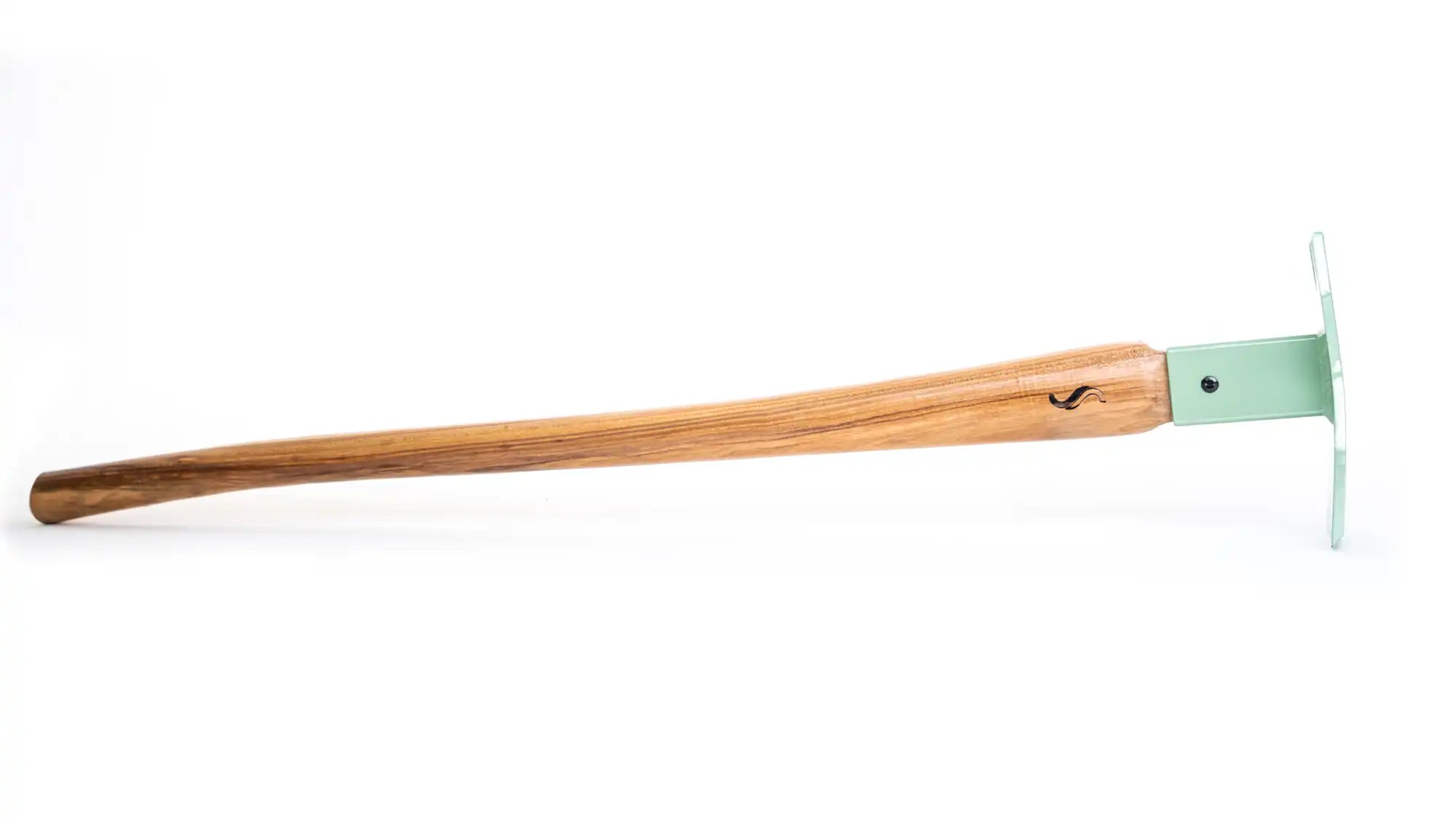 Grizzly - Lightweight
At Shapeshifter, we get it – trail building takes serious time, and we know you're after tools that pack a punch. That's why we've taken the greatness of the Full-Size Grizzly and condensed it a tad to give you a dynamo for benching and clearing that doesn't leave you feeling like you're settling for something smaller.
Meet our Lightweight Grizzly, a star of our lightweight Collection. It's got a sleeker handle and more compact head, making it the perfect sidekick for long days in the woods, allowing you to swing longer and stronger. The Lightweight Grizzly has been designed to make the hardest of trail building seem effortless. With a 39" lightweight hickory handle, this tool is a breeze to wield. Its rake covers a 5" width with a 2.5" depth and the hoe blade measures 4.5" wide and 3" deep. We've used T400 steel for the tool's head to ensure longevity and strength, and despite its sturdiness, the Lightweight Grizzly won't weigh you down, tipping the scales at 5.1 lbs.
If you're in need of a larger blade while clearing out thick roots and branches, pair the Lightweight Grizzly with our Lightweight Raven for the ultimate slicing duo.
---
Material:
Hardened T-400 steel
Handle Type:
Lightweight 39" Hickory Handle
Warranty:
1 year materials & workmanship
Note: Our tools will do almost anything you want them to, but they aren't designed as pry bars.
Please check outour warranty policy.